Report Builder 2.0 RTMed , but…
…  replacing the Open with Report Builder link (to point to the new 2.0 RB ClickOnce app)  in the Report Viewer Web part is NOT available in the RTM version.It is pushed back to SQL Server 2008 SP1 or CU release. Read this thread!

FYI, if they would have released this functionality in RB 2.0 , you could set the URL to the new RB 2.0  by browsing to central administration site, under Application Management tab in the Reporting Services Section , choose Set Server Default page then you could set the URL in the Custom Report Builder launch URL text box. Looks like for now we should just leave it empty 😉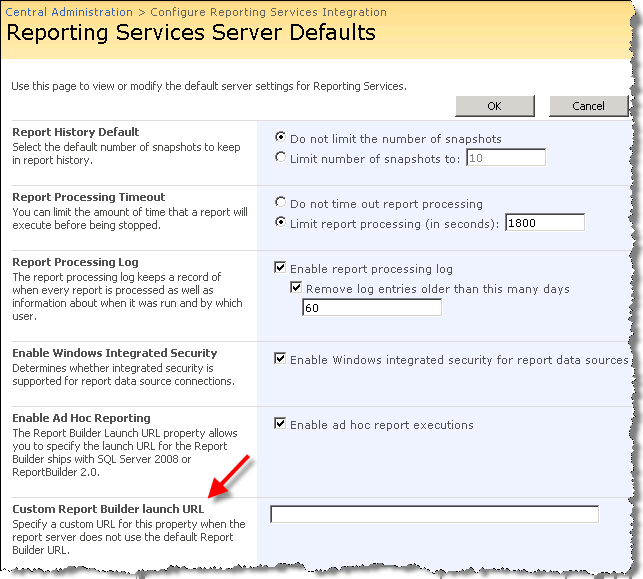 Clarification : This doesn't mean that you can't use RB 2.0 in the Integrated mode. Just replacing the link in reportviewer Web part isn't possible. Not a biggie , but I thought you may be intrested to know.
I'll have another quick tip popping up in the next blog post. See ya in a bit!