SSRS 2008 integrated mode: Security
When you configure SSRS 2008 to run in SharePoint integrated mode, the way you configure authentication and permissions in your SharePoint Web application matters a lot, because:

That's what report server uses to control access to report server items and operations.

This would dictate what kind of security model you can use in your reports data sources to access external data sources.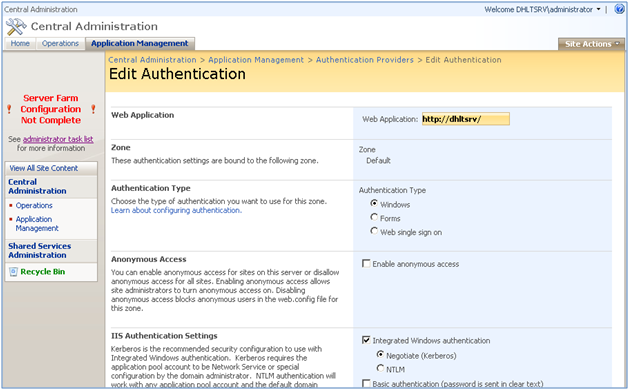 Figure 1: Authentication settings for your Web application is an important step in the integration

Having SharePoint to perform authentication and access control doesn't mean that SSRS is unaware of the security context under which reports gets executed. The report server uses an internal component called security extension (only available in SharePoint integrated mode) to query WSS object model to find out whether or not the requested resource or operation can be performed for the passed in security context.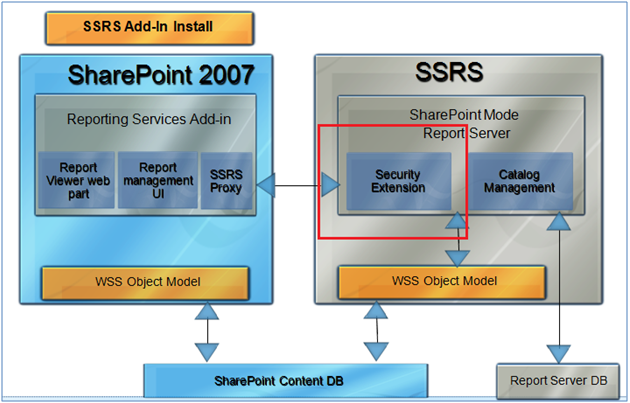 Figure 2: Security extension queries SharePoint OM to check for permissions
Okay, let me take one question that I often get asked right after I say the above sentence. The question is :

Q) If SharePoint object model is only available on the server on which SharePoint is installed, how does security extension queries SharePoint? Via Web services?
A) Nope. Remember, as part of the installation prerequisites on the report server you need to have a minimum installation of SharePoint(Web front end). This makes the object model available on the SSRS machine when they are installed on two separate boxes.
Below is just the proof. Uninstall SharePoint bits from the Report server  or configure it to Integrated mode without having the Sharepoint bits there and here is the error you get when hitting the report server:
The configuration paramter SharePointIntegrated is set to true but Share Point Object Model cannot be loaded.
In short, you set, manage and leverage the security model implemented by SharePoint, but report server just performs the following checks:

Connection Request Validation Check: Whether or not the incoming connection request has access to the report server. If Kerberos is enabled, this request would be under the Windows identity of the user, otherwise in case of NTLM or FBA it is a complete different story and a bit complicated. Here you go:


If Kerberos is not enabled, incoming connection request is under the security context of a trusted account (SharePoint application pool identity). For this validation check, WSS OM is NOT queried. When connection request arrives at the report server, report server compares the application pool identity to the account information that the report server retrieved from the SharePoint configuration databases when the report server started and recognized it as a trusted account. On the report server this account is also added as a windows user and is given a local policy of the "Impersonate a client after authentication" property. This account is ONLY used to establish a connection and for impersonating SPUser object on the report server with absolutely no access to the any of the reports or operations.

Permission Check: Whether or not the incoming security context has required permission to do what it asks to do – for example executing a report. If Kerberos is enabled this incoming security context would be under the Windows identity of the user, otherwise (for NTLM or FBA) it is the SPUser object which SharePoint

impersonates

on behalf of the current logged-in user. For this validation check, WSS OM is queried by security extension.

Very simple! Eh? 🙂

Well, when you think about it, it makes much sense to off-load some of the responsibilities from SSRS side to SharePoint side and have SharePoint take over all report-related security. SSRS authorization model (native mode) is not anywhere close to what SharePoint offers. Two big wins right off top of my head:
Beauty of role inheritance (Which doesn't exist in SSRS native mode)

Flexibility of report-level permissions (Rather than task-based permissions used by SSRS native mode)

Again, you're in much better control of your reports if you allow SharePoint to be in charge of security!
Aside from the way security is setup on the SharePoint Web application; there are three more important factors that have a big time effect on how connections and requests are made between the two servers:

Authentication Mode in Reporting Services Integration page in the Central administration site. In this page, you should use Windows Integrated only for the following scenarios,

for the rest use Trusted Account mode.

Your environment is Kerberos enabled

You have a single-box deployment scenarios.





Figure 3: When you install SSRS Add-in for SharePoint you can authentication mode
Important: As I mentioned here, as part of the integration , Reporting Services Add-in installs bunch of Proxy endpoints in the 12/ISAPI/ReportServer folder. Thankfully, if you have chosen the Trusted account authentication mode in the page above,  when you are developing against these proxy endpoints the add-in handles the exchange of credentials between the SharePoint server and the report server , so you are off the hook! 😉
Service Accounts: As I said here and here, my first choice, ALWAYS is domain user accounts, all the way through with no exception and no matter how I integrate both products (Stand-alone or distributed). Troubleshooting Network Service, Local Service and Local system is just PITA. There is this fantastic table here that provides service account recommendations for different deployment scenarios. Read up for yourself!


Your security settings in the report data source itself. Data source is the last stop at determining what security context your report should use to access the external data source.

As you can see in the picture below, after you deploy your data source to a Data Connection Library from BIDS, you still have a chance to edit the data source definition by choosing the "Edit Data Source Definition" from the provided ECB (Edit Control Button

) menu.

In fact, you have a mini SSO functionality here by which you can map the security context of the caller to either a sql or even a windows account. Isn't that very nice feature that you can specify a Windows account here? This comes extremely handy when you don;t use Kerberos. More on Kerberos later in this post.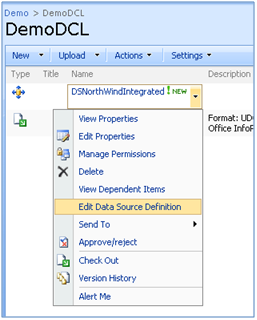 Figure 4: Option to edit data source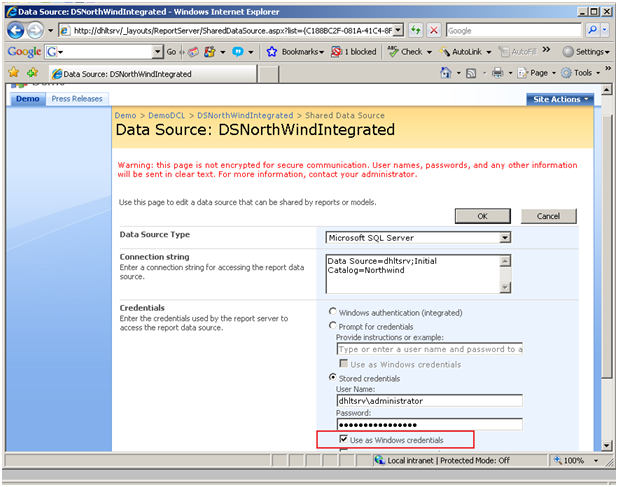 Figure 5: Mini SSO functionality available for your data sources , hosted in DCL

Let's just look at the error that's thrown. if I do NOT select the check box "use as Windows credentials" and still use "Stored credential" option with a windows account (dhltsrv\administrator):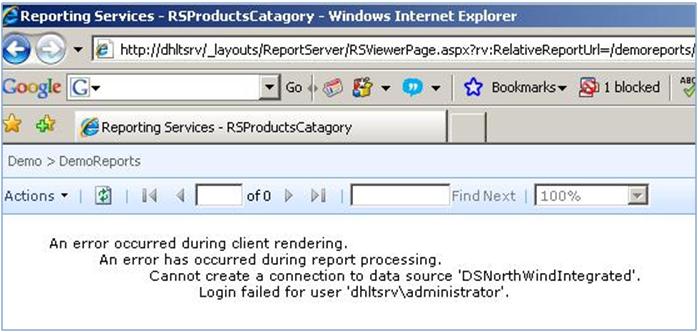 Figure 6: Although we specified a Windows account , it was unknown to the backend SQL Server
This error may look bizarre, because dhltsrv\administrator was just sysadmin of my database server, but it makes sense! we didn't specify that dhltsrv\administrator is a windows account (we didn't select the checkbox shown above, right?). It is an unknown account type passed through to your report server. What do you expect?! 😉

Now let's consider the following combination of security settings in the Web Application, SSRS Authentication mode and data source:
1) Web Application = Kerberos (Figure1), SSRS Authentication Mode in Central Admin = Windows Authentication (Figure 3), Data Source = Windows authentication (Figure 5)
Result: Connection Request is under the security context of the caller. Permissions checks are performed for the caller.
Advantage: Report server uses caller's identity during report processing to retrieve data from external data sources. This means that when you set data source properties on such report, you can select the Windows integrated security option for the data source connection. No double hop syndrome!
2) Web Application = NTLM or Forms (Figure1), SSRS Authentication Mode in Central Admin = Trusted Account (Figure 3 – 2nd option in the drop down), Data Source = Windows authentication (Figure 5)
Result: Connection Request is under the security context of a trusted account (Application Pool Identity). Permissions checks are performed on behalf the SPUser object that SharePoint impersonates when user logs in.
Advantage: Easy to install and no need to go through Kerberos setup, but remember this is not going to scale. It is good for stand-alone installations and where Kerberos is not an option.

Obviously in either cases mentioned above , You can opt-in on having your data source to be executed under the security context of your choice. Have a look again atthe figure 5 above (Mini SSO functionality).
Hope this post helps you understand how security works in SSRS 2008 integrated mode! See you in the next SSRS post coming down the pipe soon!